STAND OUT TO SELL OUT
Dominate this holiday season with PebblePost's Programmatic Direct Mail® solution. Reach consumers in-home and deliver a
respectful, longer-lasting impression to drive real results.
PebblePost's advanced targeting transforms real-time online intent and behavior signals into personalized, dynamically rendered tangible media.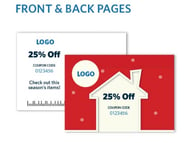 Want Direct Response?
Programmatic Postcard™
1 ½ branded panels

Instant gratification for

consumers and marketers
Focus your audience with

a clear CTA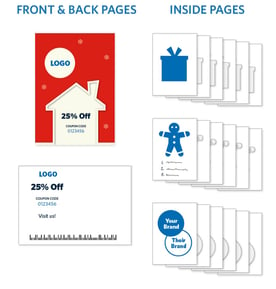 Need a Litte More Nurturing?
Programmatic Catalog™
8 pages for customized editorial, tagged promos and targeted merchandise

Gift guide? Holiday How-Tos? You name it.

Holiday Creative Best Practice:
Include promo codes for higher engagement
• 65% of holiday shoppers say deals and
promotions motivate holiday purchases

DELIVER THE RIGHT MESSAGE TO THE RIGHT PERSON
'Tis the season for acquisition


Website prospects



Turn online browsers into buyers
73% of shoppers

will purchase from new retailers this holiday season
May your customers feel merry and bright
Existing customers
Recognize and reconnect with your most loyal brand fans
60% of consumers believe personalized ads increase conversion rates and engagement
---
THERE'S NO PLACE LIKE IN-HOME FOR THE HOLIDAYS
The best gift you can give? A better consumer experience.
Get tangible results with PebblePost's Programmatic Direct Mail® solution.
We make it easy and desirable for consumers to engage with advertising at home and act on it.

Source: eMarketer, "US Holiday Shopping Preview 2017," March 2017; PebblePost internal data, Q4 2016; Salesforce, 2016 Connected Shoppers Report, Oct 2016; Deloitte University Press, "2016 Deloitte Holiday Survey," October 2016; Evergage, 2016 Trends in Personalization; PwC, Holiday Outlook 2016